SOKA COMMUNITY CINEMA PRESENTS A PBS POV DOCUMENTARY FILM "LAST MEN IN ALEPPO" BY FERAS FAYYAD
Thursday, September 28, 2017, 7 – 9 Pm Pauling 216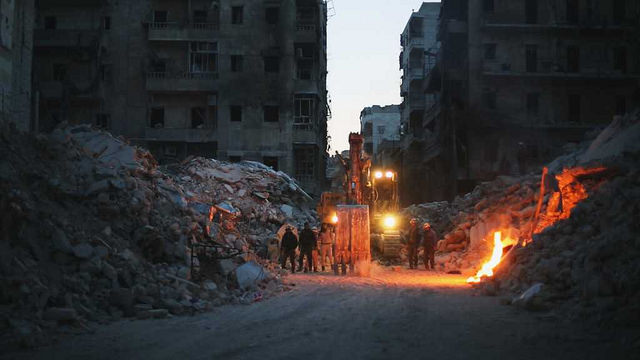 After five years of war in Syria, the remaining citizens of Aleppo are getting ready for a siege. Through the eyes of volunteer rescue workers called the White Helmets, Last Men in Aleppo allows viewers to experience the daily life, death and struggle in the streets, where they are fighting for sanity in a city where war has become the norm. FREE! Winner, 2017 Sundance World Cinema Grand Jury Prize for Documentary.
Panelist: Dr. Ryan Caldwell and Stephanie Cohen (Orange County Community Housing Corporation) with the special participation of Dr. Shane Barter.
http://www.occhc.org/

We will have in the audience junior high and high schools in Central and North Orange County, from Santiago High School (Garden Grove) and Ocean View High School (Huntington Beach).